A pretty winding road through the forest will lead you to the Domaine de La Mouthe, ideally located in the Western part of the Dordogne-Perigord, between Périgueux, Bergerac, Saint Emilion and Bordeaux.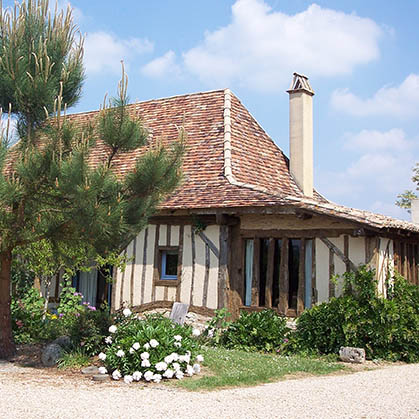 The adventure started in 1995
The Domaine has been created in the middle of fields belonging to your hostess' family farm. The project to rebuild an authentic perigordian farm house with old materials started in the 90s. There are now 3 charming buildings welcoming you, tastefully designed and decorated, mixing old lime stones and oak beams in full harmony with the surrounding perigordian landscape. No doubt you will find peace, comfort and serenity at Domaine de la Mouthe.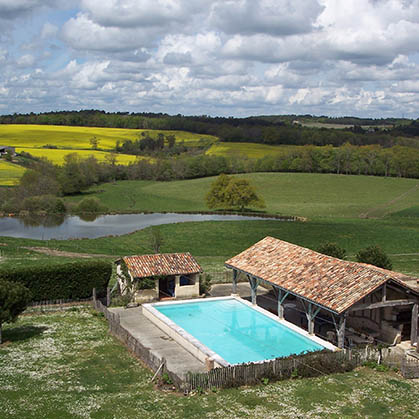 A magic site worth discovering
Discover this site totally dedicated to perigordian life style. Once there time starts running slowly and the natural beauty all around you will open all your senses. Welcome to the gorgeous Dordogne-Perigord nature where happiness is allways close to hand.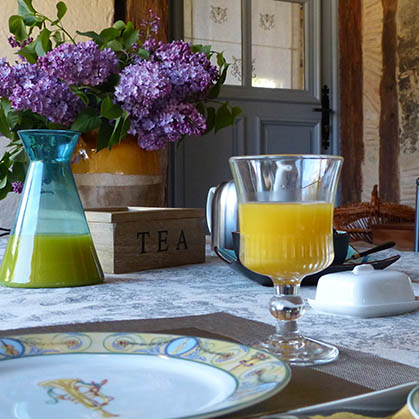 Our values
Having guests is a real pleasure for us. We really enjoy sharing our Domaine as well as our knowledge about the touristic, gastronomic and wine attractions in the Dordogne-Perigord and Bordeaux areas.
We wish to give you a warm welcoming but also peace and serenity so you can entirely enjoy your stay at your own rythm.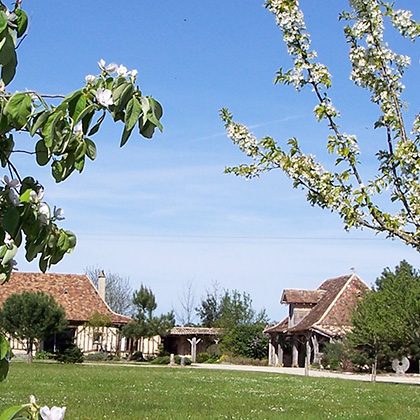 A personal welcoming
Living on site, we will be available to guide you in your searches and answer all your questions but will stay discrete to avoid disturbing your rest.
Whatever questions you may have about tourist attractions or how to settle in the area, we will be pleased to share with you our knowledge, our experience and give you advices.